Request a demo.
An asterisk (*) indicates a required field.
Irrigation Service Software for Scheduling and More
Bogged down in the administrative minutiae of running an irrigation company? If you're currently searching for a more efficient way to run the show, consider Smart Service, the irrigation software developed to make running your business easier. Our irrigation software is the perfect solution for irrigation service companies of every shape and size. Smart Service saves massive amounts of time and money by automating your everyday job processes.
---
What is Irrigation Service Software
---
Irrigation service software is the software system that irrigation service professionals use in the office (on desktop computers) and in the field (on phones and tablets) to schedule jobs, dispatch digital work orders, track equipment, monitor technician progress, maintain a customer database, and handle every other aspect of running an irrigation service company.
The QuickBooks Connection
What's the secret to Smart Service's unprecedented time savings? A seamless QuickBooks connection! Smart Service adds several points of functionality to QuickBooks, each specifically geared toward helping your irrigation service company excel. Schedule jobs for your current customers and marvel as the work of your irrigation company is mirrored inside QuickBooks. Learn more.
---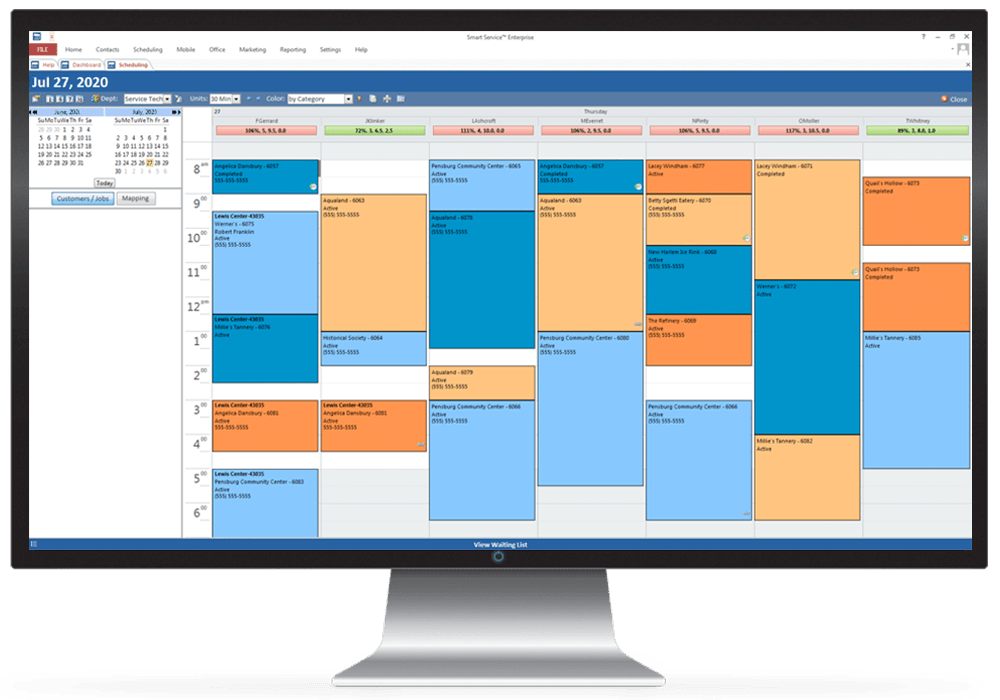 Set Recurring Routes
---
The irrigation business is all about regular customers and recurring service routes. Smart Service was designed to accommodate these arrangements in one irrigation software solution. Setting up a job to repeat on a regular basis has never been easier, now that our irrigation scheduling software has stepped onto the scene. When digital paperwork comes back from these repeat appointments, much of the backend administration is already finished! Learn more.
---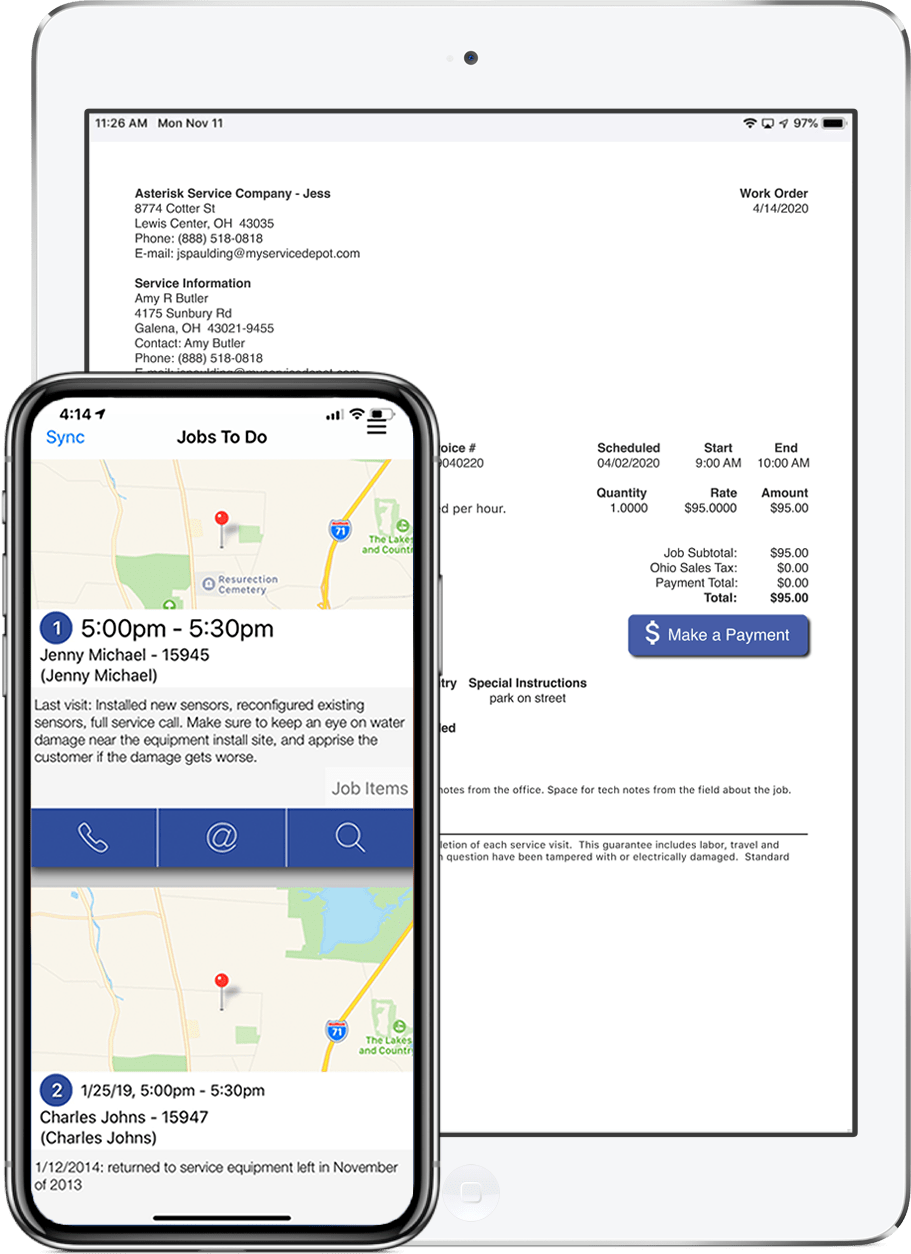 Irrigation Service Mobile App

Want to truly revolutionize your job process? Get your hands on the mobile app iFleet and your field employees will economize time and effort in every aspect of their work for your irrigation company. iFleet puts schedules in the palm of your workers' hands, as well as irrigation service histories, equipment information, and comprehensive customer contact data. Better still, field workers can complete paperwork on location, greatly reducing their administrative obligations. Learn more.
---
We chose Smart Service because of the full integration with QuickBooks.
Empire Yard Services Inc.
---
Eliminate wasted time and reduce opportunities for miscommunication when you move your work orders and scheduling into the digital realm. Handle new or rescheduled jobs with ease, sending notifications to your entire team instantly. Improve communication and day-to-day operational efficiencies with Smart Service Irrigation Service software for Quickbooks.
---
Top Features of Smart Service Irrigation Software
With Smart Service and iFleet, your team can import, create, and complete work orders while on the job. Take a look at some of the key features of our comprehensive Irrigation Service software. Make your Irrigation business more productive.
---
Eliminate Paper Work Orders
Smart Service and iFleet let your employees manage all invoicing digitally, on site. This saves time and paper, empowering your field technicians to be more productive during their day.
---
---
Quick and Easy Scheduling
Take on more work orders with the easy-to-use Smart Service interface. When a new service request comes in, simply pull up the schedule, find an available time slot, and schedule the job! BAM! Easy.
---
---
Digitize Existing Forms
Smart Service makes it easy to digitize your existing forms to manage and complete them on digital devices. Instantly share completed paperwork with employees in the office or out on the job.
---
---
Integrated Customer Records
Smart Service Irrigation Service Software for QuickBooks imports existing customer records so that you have the most up-to-date customer information available when you begin to schedule and dispatch work.
---
---
GPS Navigation
Smart Service and iFleet allows your irrigation service techs to discover new job information immediately. It also provides GPS navigation to the job site. Eliminate the time your crews waste waiting for new work orders!
---
---
Invoice Generation
Smart Service allows you to keep all customer information, work requests, and any other updates in one place, using all of that information to generate a ready-to-bill invoice in QuickBooks. Eliminate costly billing errors and get paid faster!
---
---
Irrigation Service Software FAQs
---
Request a Smart Service demo today!
---