Request a demo.
An asterisk (*) indicates a required field.
Window Repair Software for Scheduling and More
When you got into the window repair business, you didn't do it to wrestle with paperwork and labor over intricate schedules. You did it to repair windows. With Smart Service window repair software, you can get back to basics. Smart Service handles the scheduling, dispatching, customer management, billing, and work orders, all while integrating with QuickBooks. This means you'll suddenly find more time to do what you do best: more jobs!
---
What is Window Repair Software
---
Window repair software is the software system that window repair professionals use in the office (on desktop computers) and in the field (on phones and tablets) to schedule jobs, dispatch digital work orders, track equipment, monitor technician progress, maintain a customer database, and handle every other aspect of running a window repair company.
Industry-Best Quickbooks Integration
What makes Smart Service great? This window repair software offers the most complete QuickBooks integration on the planet. Schedule a job in Smart Service and your work gets duplicated in QuickBooks automatically, keeping everything in the same system. Smart Service works as a direct add-on to QuickBooks, giving you the power to orchestrate every aspect of your company from a single hub. Learn more.
---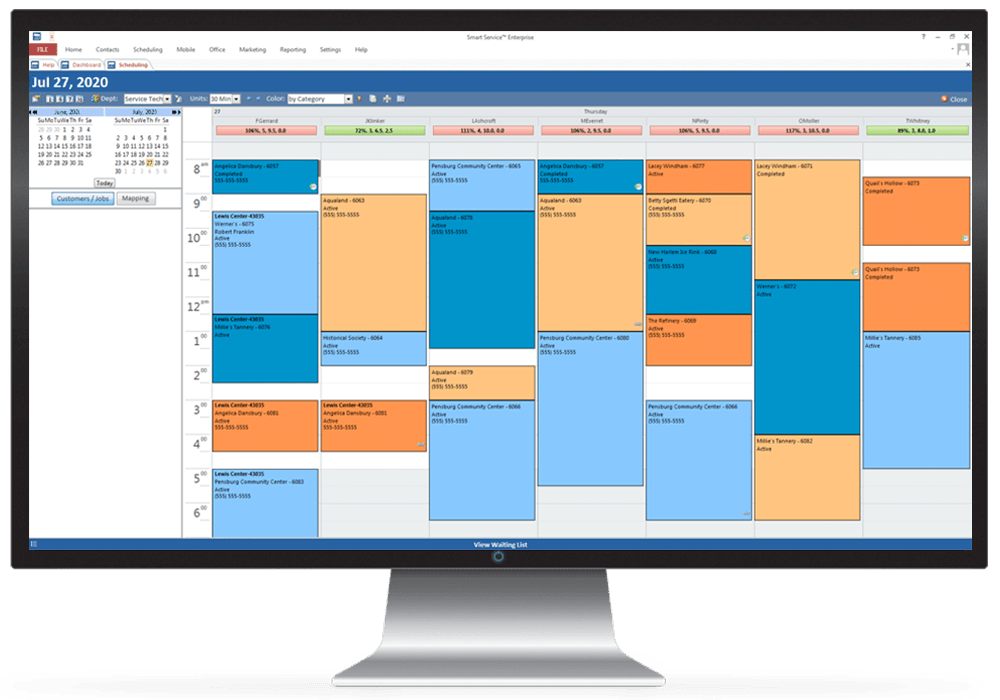 Dispatch Jobs to the Field
---
Smart Service window repair software makes communication between the office and field extremely easy. When dispatchers schedule a job in the office, a single mouse click will send the job details to your workers' mobile devices in the field courtesy of the Smart Service mobile app. When technicians complete the work, they'll send the completed digital paperwork right back to the office. Everyone wins! Learn more.

---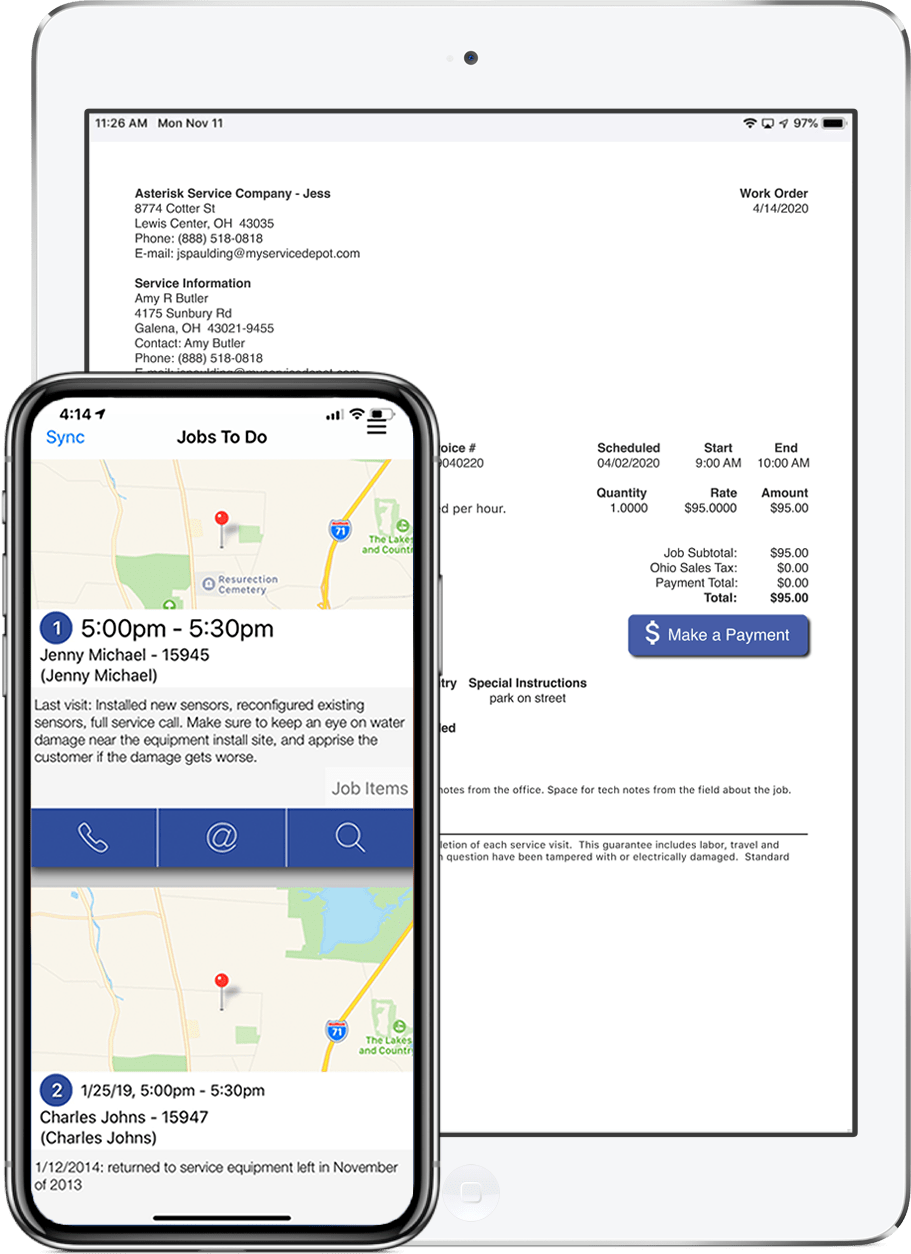 Mobile Work Orders

When your workers pull up a job on their mobile window repair app, they'll gain access to all the customer information, equipment information, job notes, and service history associated with the corresponding customer. This gives them all the data they need to work autonomously and excel in their efforts. As they make their repairs, they'll populate work orders and send completed forms back to the office headquarters. Give yourself a seamless software system! Learn more.
---
If you love QuickBooks and have problems with scheduling... problem solved! Best. Program. Ever.
Red Cap Services
---
Window Repair Software FAQs
---
What does Window Repair Software do?
---
Window repair software increases the efficiency of your business, eliminating wasted time, and automating administration tasks. This allows techs and dispatchers to concentrate on finishing billable jobs instead of spending time filling and filing paperwork.
---
What is special about Smart Service window repair software?
---
Smart Service distinguishes itself as the only window repair software application to integrate directly with QuickBooks. Make a move in Smart Service, and the work gets duplicated inside QuickBooks immediately. With Smart Service, you can keep all the scheduling, billing, and other administration inside a single software system.
---
Does Smart Service work on mobile devices?
---
Yes! The Smart Service mobile app works on both Android and iOS (Apple) devices. You can download the app from the Google Play store or the Apple App Store.
---
I'm interested in Smart Service. What's the next step?
---
If you'd like to learn more about Smart Service window repair software, fill out the form on our demo page or call us at 1-888-518-0818 to speak to a Smart Service expert. We can show you exactly how Smart Service can benefit your business during a free, one-on-one demonstration.
---
Hey, I have more questions!
---
Check our complete FAQ page for more answers, or fill out the form on our contact page to get in touch with us!
---
---
Request a Smart Service demo today!
---