Request a demo.
An asterisk (*) indicates a required field.
Contractor Software for Scheduling and More
Contractors of the world, rejoice! The contractor scheduling software you've always dreamed of has finally arrived. If you've ever tired of quoting, scheduling, and dispatching with paper and pencil, Smart Service supplies the perfect remedy. This handy management system partners with QuickBooks to make running a business easy.
---
What is Contractor Software?
---
Contractor software is the software that contractors use in the office (on desktop computers) and in the field (on phones and tablets) to schedule jobs, dispatch digital work orders, track equipment, monitor technician progress, maintain a customer database, and handle every other aspect of running an Contracting business.
Contractor Scheduling Software for QuickBooks
As the best contractor scheduling software, Smart Service builds up QuickBooks' functionality to include easy service scheduling, instant job dispatching, reviewable customer histories, and easily navigable equipment information. With Smart Service, you'll replace the functionality of several contractor software applications while increasing the power of your current accounting software. Learn more.
---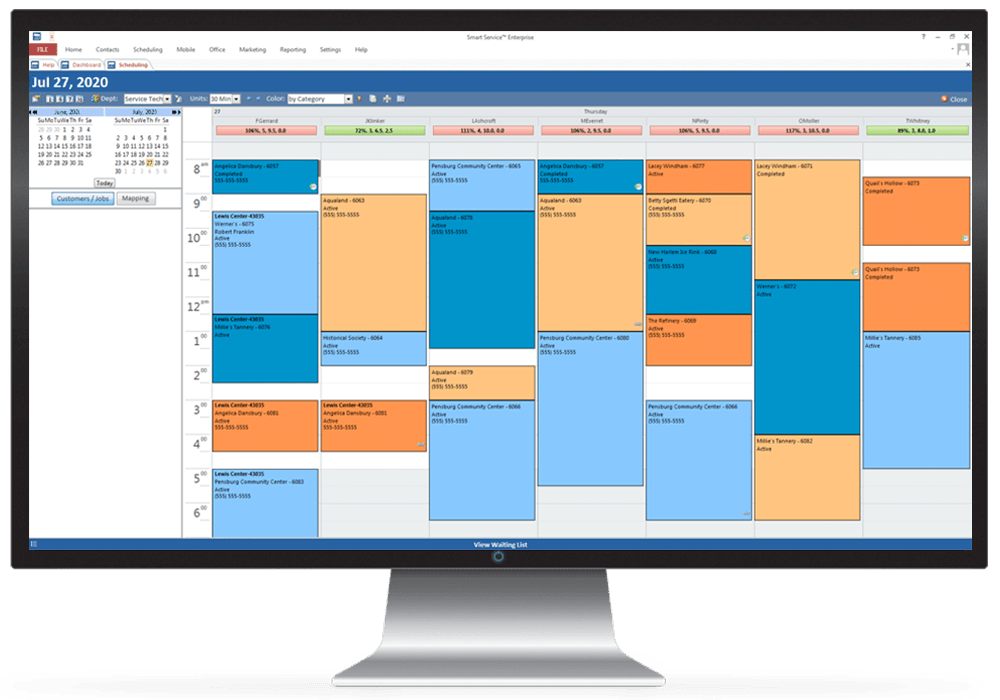 Better Manage Contractor Projects
---
The bigger the project, the more Smart Service contractor software can help. When a massive contract comes in, Smart Service has your back. No matter how long the job takes, this contractor software will keep you on task. Log all of your purchases and equipment information. Don't let anything go unbilled. Stay organized! Learn more.

---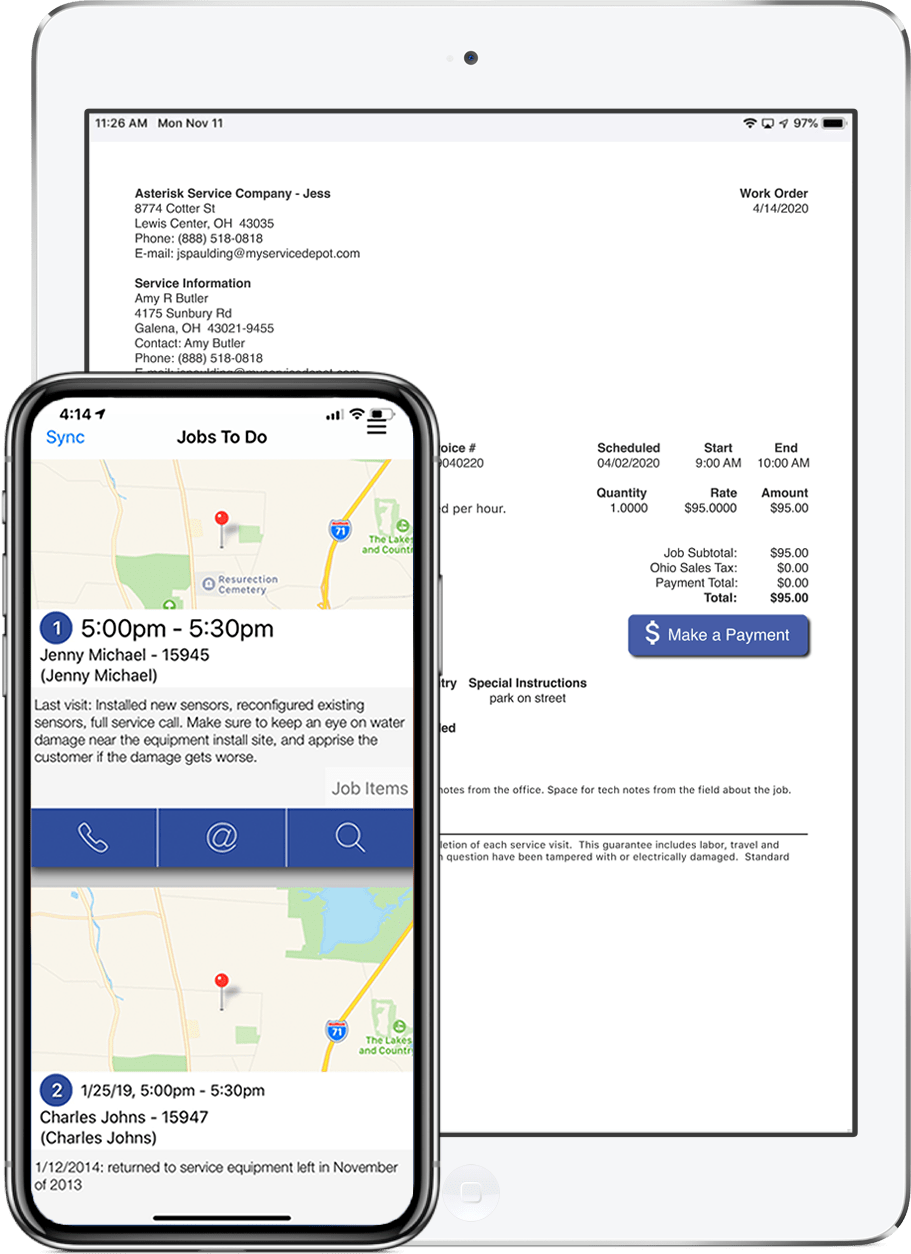 Take Contractor Software With You Everywhere

The benefits of Smart Service are many, but there's one great way to make the best contractor software even better: taking it with you everywhere you go! With the Smart Service mobile app, your mobile device becomes the ultimate contractor service tool. Draw up digital quote in mere minutes. Roll out with your schedule, customer information, and equipment records. Watch as your effectiveness and efficiency skyrocket. Learn more.
---
---
Contractor Software FAQs
---
What does Contractor Software do?
---
Contractor software increases the efficiency of your business, eliminating wasted time, and automating administration tasks. This allows techs and dispatchers to concentrate on finishing billable jobs instead of spending time filling and filing paperwork.
---
What is special about Smart Service contractor software?
---
Smart Service distinguishes itself as the only contractor software application to integrate directly with QuickBooks. Make a move in Smart Service, and the work gets duplicated inside QuickBooks immediately. With Smart Service, you can keep all the scheduling, billing, and other administration inside a single software system.
---
Does Smart Service work on mobile devices?
---
Yes! The Smart Service mobile app works on both Android and iOS (Apple) devices. You can download the app from the Google Play store or the Apple App Store.
---
I'm interested in Smart Service. What's the next step?
---
If you'd like to learn more about Smart Service contractor software, fill out the form on our demo page or call us at 1-888-518-0818 to speak to a Smart Service expert. We can show you exactly how Smart Service can benefit your business during a free, one-on-one demonstration.
---
Hey, I have more questions!
---
Check our complete FAQ page for more answers, or fill out the form on our contact page to get in touch with us!
---
---
Request a Smart Service demo today!
---