The Best Plumbing Van Organization Ideas
By My Service Depot on Thursday, October 20, 2022
Get tips and tricks on how to get your plumbing van organized. An organized plumbing van can make your business look more professional and improve efficiency.
Plumbing van organization is a key element to a successful plumbing business. In a plumber's van, all the various tools and parts can get easily lost or misplaced, which can make you significantly less efficient. Keeping your plumbing van organized will eliminate the need to aimlessly search for a tool or part that you need for the job. This will result in much higher levels of efficiency when performing your service.
Staying organized is also a great way to appear more professional. This is a great way to show your customers that you are the best option for them, and can oftentimes put you above the competition. When your customers see a very neat and organized van, they will have a more positive view of your company and the plumbers performing the service.
Additionally, staying organized will increase your safety. With a well-organized van, you won't lose track of dangerous tools or chemicals that could potentially harm the plumbers working inside the van.
Keep reading to learn more about some of the best vehicles that can be utilized as a plumbing van (or truck). We will also go over the storage products that can be used in these vehicles to improve your organization. If you need inspiration for some tools that a plumbing van may need, we go over that too!
Best Plumbing Work Vans
When it comes to plumbing, having the right work vehicle is essential. A van that is well-organized and professional will not only make you more efficient on the job but will also show your customers that you are a reliable and trustworthy company.
There are a number of different vans and trucks that are available on the market, each with its own set of benefits (and drawbacks). It's important to do your research before making a purchase and to pick the vehicle that best suits your needs.
The Volkswagen Transporter is a storage van that can be easily set up for use as a plumbing van. With the large amount of space in the back and a reliable engine, the Volkswagen transporter is an all-around great van choice for your plumbing needs. You can set up efficient and organized storage in the back and remain comfortable while driving in the front.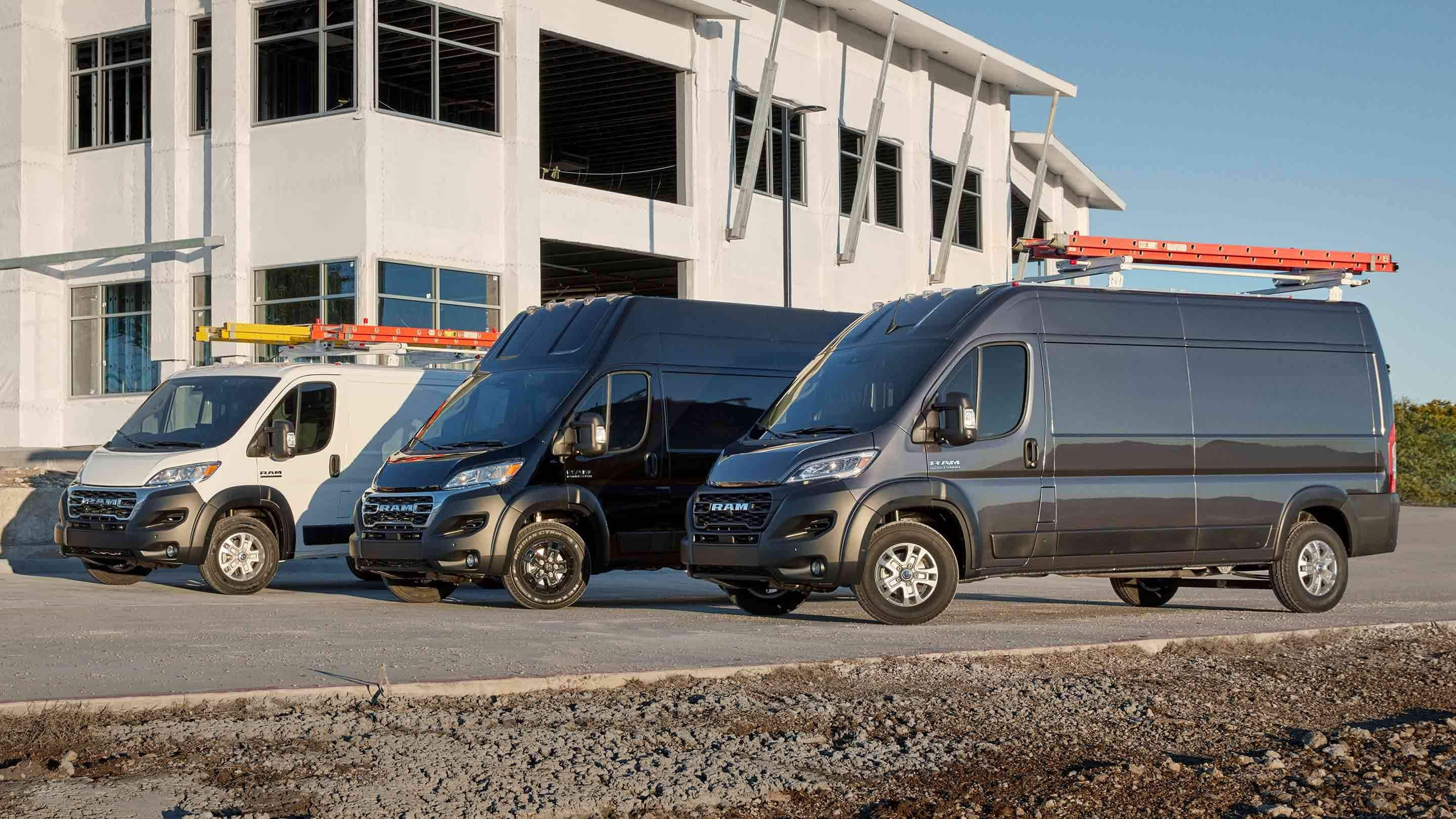 The Ram ProMaster is a large van that doesn't sacrifice luxury for size. With plenty of added features to make the driving experience more comfortable, it's no wonder this model is one of the most popular work vans on the market. Its storage area is incredibly versatile and can be customized to hold nearly anything you need–whether it's materials for your business or tools for your trade. No matter how you put it to use, the Ram ProMaster will help you keep everything organized and professional.
Ford Transit Cargo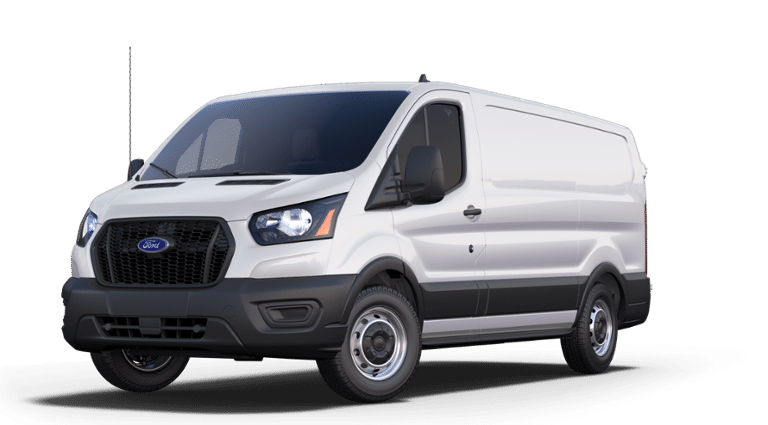 The Ford Transit is an excellent vehicle for those in the market for a van. Not only does it have enough storage to accommodate tools and materials, but there is also ample seating. The Ford Transit Cargo model features a large, easily accessible storage area, while the Ford Transit Crew provides less space for storing items but can seat more people – perfect if you need multiple workers on one job site. No matter which model you pick, there will be plenty of ways great ways to organize your van so you can stay efficient on the job.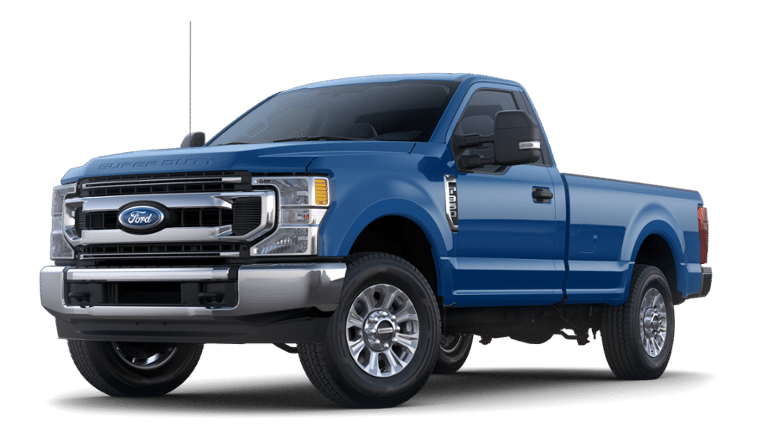 The Ford F-350 is an excellent option when choosing a service truck. Even the base model, equipped with a 6.2 liter V-8, boasts plenty of power for towing a trailer or driving around all your plumbing equipment. The large storage capacity of the F-350 ensures you have enough room for anything you may need while on the job.
There are many models, trim levels, and packages for the F-350, which lets you customize the truck to your specific needs. The upgrades range anywhere from a supersized cab and longer truck bed to a more luxurious and comfortable interior with tech upgrades.
Another great option for a service truck is the Chevrolet Silverado. The base model of this truck comes with a 5.3 Liter EcoTech3 V-8, slightly less powerful than the F-350 but still has plenty of strength for any job that you might need it for.
Similar to the F-350 there are many upgrade options and models available for you to choose from. You can assemble packages and trim upgrades that will best suit you and your plumbing needs. These upgrades could be almost anything, including more towing power (bigger engine) or storage space (upgraded cab or truck bed).
Improve Storage and Efficiency With a Plumbing Van
When it comes to plumbing work, having the right tools for the job is essential. But even if you have all the right tools, you need to find a system to get them neatly organized, this is where some people struggle. Here are a few tips for getting your plumbing work van organized:
Shelving
One of the best ways to organize a plumbing van is to install shelving units. This allows plumbers to store their tools and supplies in an easily accessible location. Shelving units also make it easy to clean the van, which is important since plumbing vans can be quite messy.
Storage Totes and Containers
Another great way to organize your plumbing van is to use storage totes. These totes can be used to store a variety of items, from tools and supplies to food and drinks. This makes it easy for plumbers to find what they need when they need it. Additionally, totes take up very little space, so they are perfect for use in a small van or truck.
Hooks
Hooks are yet another great way to organize your plumbing van. They can be used to hang tools, supplies, and other items. This helps keep everything within reach and makes it much easier to find what you need. Hooks help keep the van clutter-free, which can lead to improved efficiency with less time spent on each job. Hooks can even make use of ceiling space that would otherwise never be utilized.
Service Truck Body
Finally, plumbers may utilize truck bed service bodies to keep their service vehicles in order. These are additional or filler bodies that can be added to your pickup truck's bed. These bodies convert the back of your vehicle into a useful storage area for tools and equipment. Having one of these service units can significantly improve the arrangement and efficiency of your plumbing truck.
Every one of these items may be utilized in a variety of ways, making them a fantastic choice for your plumbing vehicle. Different storage options may be mixed and matched to best meet your demands. Shop around for some different products and be on your way to an efficient system!
Still Not Sure Where to Start With Your Plumbing Van Organization?
If you still aren't sure where to start with getting your plumbing van outfitted with different types of storage, then look into a company like J&M Commercial Van Outfitting. They offer storage solutions that will ensure that you have the capacity and organization needed to tackle any job. They provide storage solutions tailored for every van size available and options to fit any budget.
Tools to Have In Your Plumbing Van Inventory
The inventory inside your plumbing van is very important when it comes to organization and efficiency. Depending on what you need for your job or what tools you prefer to have handy could affect the way you organize your van. In case you are wondering, here are a few tools that are good to keep in your plumbing arsenal:
Pliers
These are important tools for a plumber as they can be used for a variety of tasks. Plumbers often need to use pliers to tighten or loosen screws and bolts or to grip and turn pipes. Pliers can also be used for cutting wire. There are many different types of pliers, each with its own set of uses. Some common types of pliers include:
Pipe Cutters
If you're a plumber, then you know that pipe cutters are an essential tool in your trade. Pipe cutters allow you to quickly and easily cut through metal pipes. This is an important task, as it allows you to fix pipes that are broken or damaged. There are many different types of pipe cutters, each with its own set of advantages and disadvantages, so it might be a good idea to have multiple types of pipe cutters in case the job requires it.
Pipe Wrench
This is a critical tool for plumbers as it allows them to grip and turn pipes. Pipe Wrenches are necessary for tasks such as fixing leaks or installing new plumbing fixtures. Pipe wrenches also come in a range of sizes, so it is important to select the right one for the job or maybe even consider having a few different-sized pipe wrenches.
Gloves
Gloves are an important part of a plumber's toolkit as they provide safety and protection from injury. Plumbers often have to work with sharp objects or with hot water and steam, which can cause burns. Gloves help protect hands from these dangers and can also help prevent cuts and other injuries. There are many different types of gloves, each with its own set of benefits, so plumbers need to have a good variety on hand. Some common types of gloves include:
Plumbers' Tape
Plumbers tape is a type of adhesive tape that is used to seal the threads of pipes and fittings. This helps to prevent leaks and makes the installation process easier. Plumbers tape is available in a variety of widths, and it is important to select the right width for the job. Plumbers tape is also available in a variety of colors, which can be helpful in identifying different types of pipes.
Additional Tips
A great hack to get professionally organized is by allocating space for each tool– this way you know exactly where everything is supposed to go. An even better way to do this efficiently is by using tool racks so that your tools have their own "shelf". Not only does it look neater and more cohesive, but everything will be super easy to grab when you need it. Plus, installing these racks in your work van takes no time at all!
Toolboxes
Toolboxes are also a great way to organize your tools and easily transport them from one job site to another. They come in handy when you need to move around the job site area, too. There are many different types of toolboxes available depending on their intended use.
Labels
Adhesive and magnetic labels are two types of labels available and are both great ways to improve the organization of your plumbing vehicle. Adhesive labels adhere to the tool itself, while magnetic ones may be attached to metal surfaces for labeling. Both varieties of labels are excellent for helping to easily identify your tools, and they're simple to use.
Safe Storage
Last but surely not least, plumbers need to practice safe storage habits in order to organize their plumbing vans. This will help keep them safe by allowing for all of the potentially dangerous or hazardous materials to be secured while moving from job site to job site. It will also help keep these materials accessible for when they are needed. Any way to improve safety is a measure worth taking!
Final Thoughts
Being organized comes with a lot of benefits that can help plumbers in all areas of their lives, especially when it comes to work. With the right products to promote organization and efficiency, any job becomes easier and less stressful. So save some time for yourself down the line by taking a few minutes now to get organized.
Another way plumbers can get organized and improve efficiency is with Smart Service software. With the Smart Service software you will be able to streamline all of your business's everyday work processes like scheduling, routing, and dispatching. It also you to manage your customers and track inventory.
If you utilize the Smart Service mobile app iFleet, it will allow you to empower your field service technicians. The iFleet App will allow them to take pictures, update customer information, and take payment and job notes in the field, all in real-time!
If your business is looking for an addition boost in efficientcy, don't hesitate and try a free software demo of Smart Service today. If you want to learn more about Smart Service, check out the Smart Service Hub.
---